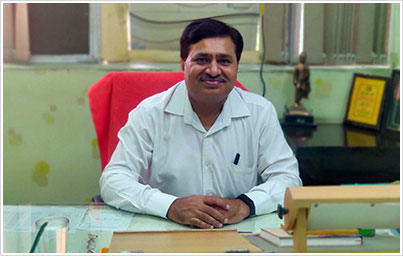 The Disease Free Small Animal House is a unique facility which was established in 1974-75 and is engaged in raising different species of laboratory animals viz. Albino Mice (Swiss), Albino Rats (Wistar), Hamster (Golden Syrian), Guinea pigs (Duncan Hartley) and Rabbits (New Zealand white) for biological research and teaching purpose. This Animal House is registered with Committee for the Purpose of Control and Supervision of Experiments on Animals (CPCSEA), Government of India, Animal Welfare Division vide Registration No. 1669/GO/ReBiBt-S/Re-L/12/CPCSEA dated 13.12.2021 and supplying quality animals on payment basis to various outside Testing and Research institutions, after meeting the internal demand of various departments of this University. These animals are being raised under controlled environmental conditions of temperature, humidity etc. behind a perfect barrier system to restrict any possible infections. Animals are being provided sterilized diet and water and are bred with the closed colony system that makes them more uniform. It has air handling unit to provide fresh air to the colony rooms. All the colony rooms are well ventilated and having window and split air conditioners. The Closed circuit T.V. facility also exists for teaching and monitoring the activities going inside the animal colony rooms which also restricts any possible infection through visitors.
This animal house is following the CPCSEA guidelines for breeding and management of laboratory animals. The animal house is maintaining on an average 1700 Swiss albino mice, 1500 Wistar Rats, 800 Duncan Hartley Guinea pigs, 125 New Zealand White Rabbits, 100 Syrian golden hamsters for breeding purpose. The animal house also provides training to undergraduate and post graduate students of this university in regards to breeding and management of laboratory animals as per teaching mandates of Veterinary Council of India for B.V. Sc. & A. H. degree course.
Thrust Area: Production & Management of Laboratory Animals for Research and Teaching Purposes.
Major Achievements
Animal house is maintaining the same germ-plasm of rats, mice, guinea pigs, hamsters and rabbits since 1975 and earning annual income of more than 13.0 lakh rupees.