Dr Renu Gupta
Principal Disease Investigation Officer
ADSW Counselling and Placement, LUVAS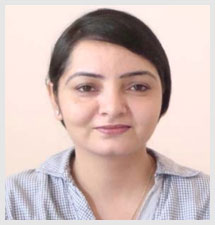 Associate DSW (Placement and Counselling Cell):
Dr. Renu Gupta
Sr. Disease Investigation Officer, Deptt. of Veterinary Public Health & Epidemiology, COVS, LUVAS, Hisar
Co-ordinators:
Dr. Tarun Kumar
Assistant Professor, Deptt. of Veterinary Clinical Complex
Dr. Tejinder Pal Singh
Assistant Professor, Deptt. of Dairy Microbiology
Dr. Manoj Kumar Verma
Assistant Professor, Deptt. of Livestock Farm Complex
Objectives of Placement and Counselling Cell:
To create a database of the alumni of the College and recruiters including industries and different organizations.
To organize the informative seminars to make the students aware about the opportunities abroad and India.
The Placement Cell will also provide guidance to students for skill improvement by organizing the trainings for personality development, communication skill, mock group discussions etc.
The Placement cell will develop linkages between different Veterinary pharmaceuticals / stud farms/ Banks/ Insurance firms/ feed, dairy and meat processing industries/others to organize the campus interviews for the recruitment of the graduates and postgraduate students of the university.