Dr. Parveen Gahlot
Store Purchase Officer
LUVAS, Hisar
Contact Details:
Address: Store Purchase Organization, LUVAS, Hisar - 125 004
Tel : 01662 256078,
E-Mail :
spo@luvas.edu.in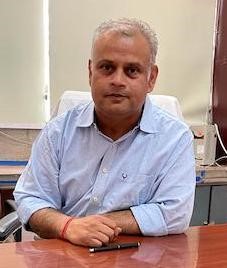 The Store Purchase Organization is maintaining the stores of those items which are required by various Departments/Offices in day to day use. The Organization is dealing with all the purchase cases of centralized as well as non-centralized items as per rules provided under the Store Purchase Procedure. The purchase cases of the items required by the Departments/Offices which are not available with the Organization are also dealt with. The major activities of the Store Purchase Organization are to conclude Annual Rate Contracts, Maintenance Contracts, replenishment of Central Stores and to place all types of cases before the Central Purchase Committee constituted by the Vice-Chancellor in the month of April every year. The Store Purchase Organization is working under the control of the SPO and the Comptroller, LUVAS, Hisar is the Controlling Officer. The Store Purchase Officer is the Member Secretary of Central Purchase Committee.
Staff Position
| | | | |
| --- | --- | --- | --- |
| Sr. No | Name of the Employee | Designation | Contact no. |
| 1. | Dr. Parveen Gehlot | SPO | 94684-26428 |
| 2. | Sh. Kulvinder Singh | Dy. Superintendent | 98123-06196 |
| 3. | Sh. Subhash Ranga | Assistant | 86850-27638 |
| 4. | Sh. Amit Sharma | Assistant | 90344-84291 |
| 5. | Ms. Pragati Sharma | Clerk (Deputation basis) | - |

Downloads
Click here to download LUVAS Store Purchase Procedure
To Download DSIR Certificate, Please Click Here
Purchase procedure annexures in word format